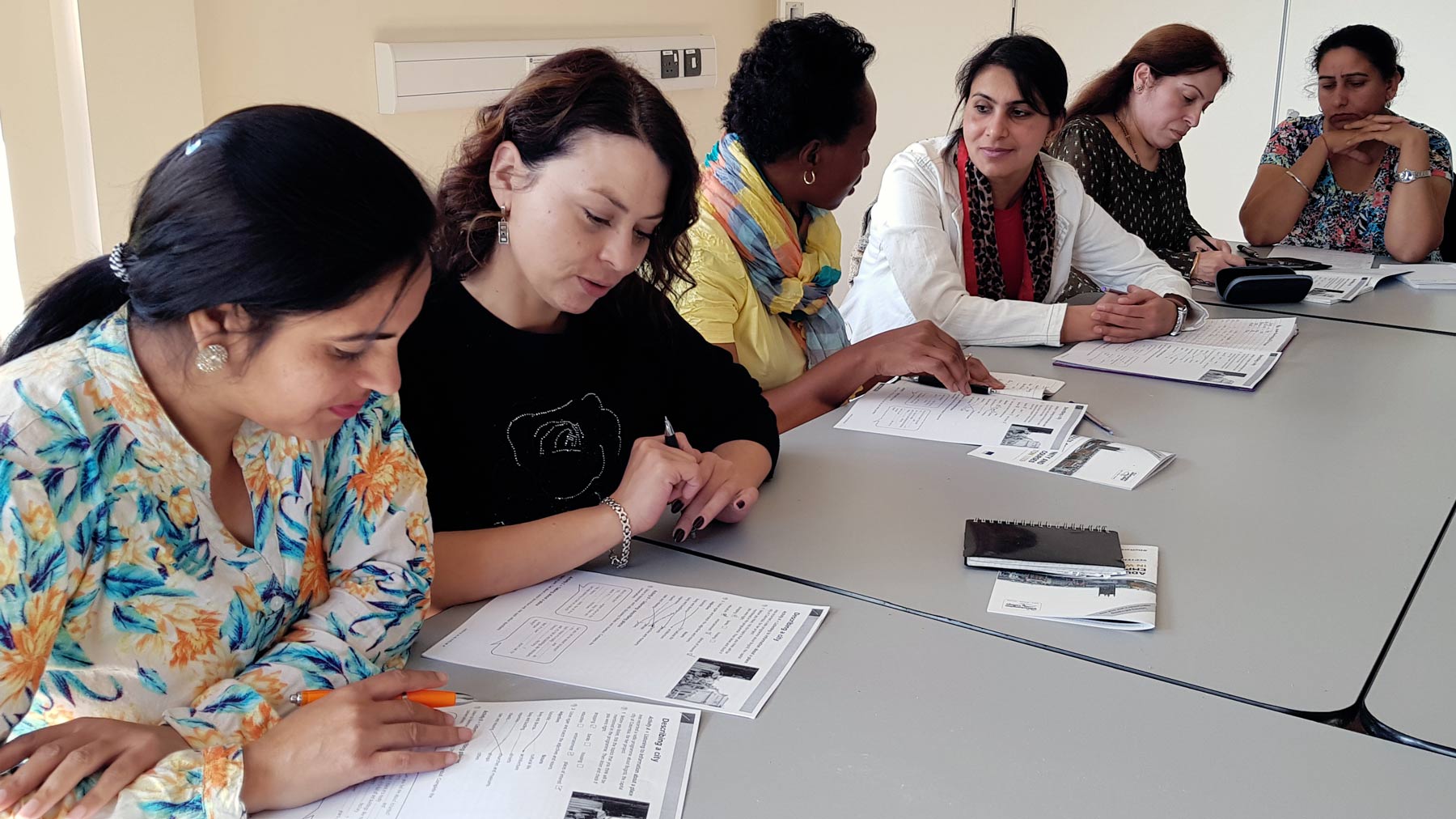 The class was very enjoyable. I learnt a lot, had fun and got really good tips. Would like to come again
We offer courses to acquire skills and qualifications to help women to achieve their goals and aspirations.
We offer one-to-one mentoring, coaching and group training sessions to help you remove barriers and achieve your aspirations by progressing into employment, or into volunteering, education or training.
Open access
Aspiring Futures is an open access centre which means that you don't have to be referred to us by an agency; you can get in touch with us directly to access our services. Our services are delivered in one to one and group settings both face to face, over the phone or digitally.
Courses at Aspiring Futures
Training and personal development opportunities
---
Empowering Women Programme
Empowering Women is a five-week person-centred employability programme. The programme aims to support women aged 18+ with health conditions to achieve positive outcomes by improving their health and mental wellbeing and increasing their chances of employment.
The interactive workshops can be tailor-made to your needs.
---
ESOL
English for the Speakers of other Languages – we will do an initial assessment to determine the level of support you require so that your learning materials are devised accordingly.
Currently we have Beginners and Pre-ESOL and accredited ESOL. The accredited ESOL is taught by the City of Wolverhampton College at our premises.
---
Award in ESOL Skills for Life
English language classes to improve your conversational, written and reading skills.
---
Entry level ESOL 
English language classes to improve your conversational, written and reading skills (Free)
---
Literacy and Numeracy Skills
This course will focus on improving women's literacy skills (English speakers) and basic Maths skills. This can be an initial programme for you if you want to progress into further advanced courses or into employment.
---
Functional Skills – English
The functional skills qualifications in English assess three components: speaking, listening and communication; reading; writing
---
---
Functional Skills – Maths
Rounding, recognising patterns and using fractions, but the focus will be on how you can use these skills in real life
---
Hair, Beauty and Nail Art
These interactive, practical and hands-on workshops improve your skills in the Hair and Beauty Sector. The initial programme is non-accredited however we can offer NCFE Level 1 qualifications at an affordable cost.
---
Mentoring and Coaching
We offer 1-2-1 support, as well as an opportunity to shadow a senior member of the team to gain confidence and learn new skills.
---
Group Counselling Workshops – Coping with Depression and Anxiety
Working as a group and supporting each other collectively. Discussing different coping strategies.
We also offer individual psychotherapy and counselling 
---
CV writing, job applications, interview skills
We support women in writing CVs, job applications and interviews via our Empowering Women's course. However, we do offer an ad-hoc service to women who need our support.
Support for Young Girls
Our activities offer a safe place for girls to come, connect with others and learn new skills.
We offer:
Work Placements and Volunteering for 15+
'Girls Rock' group sessions to improve life skills and confidence 
Hair and Beauty Courses
Mentoring and Coaching